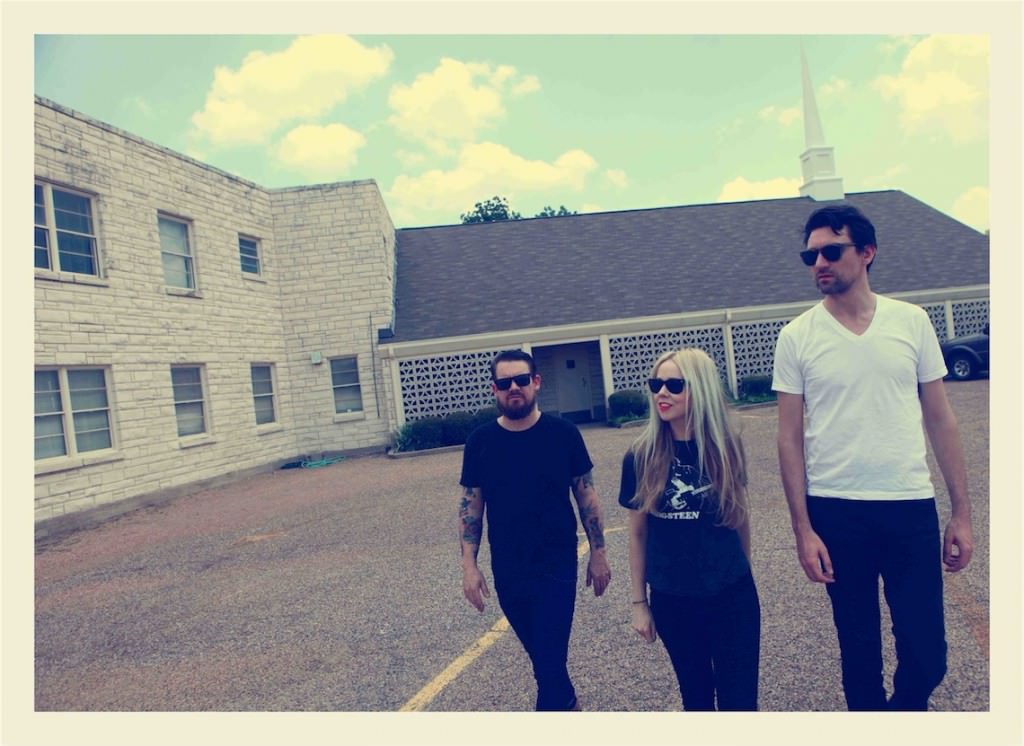 Over the past decade, Something for Kate have become one of Australia's most successful and respected bands. They have released five top ten albums, sold over half a million records and amassed a staggering 16 Australian Record Industry Awards (ARIA) and yet they still remain something of a national secret.
To their credit, their music has proven difficult to classify – Cerebral, subtle and original, the band have an enormous cult-like following, have won Australian Music Industry Critics Awards for their intense live performances, Rolling Stone gongs for best
band, best album & best male vocalist along with countless awards and have toured with everyone from David Bowie to Death Cab for Cutie
Hailing from Melbourne, Something For Kate is singer/songwriter Paul Dempsey, bass player, Stephanie Ashworth & drummer, Clint Hyndman.
In May of 2012 the band recorded 'Leave Your Soul to Science', their sixth album with producer, John Congleton (St Vincent, The Walkmen, Explosions in the Sky) in Dallas, Texas. The album is raw, adventurous and very beautiful; it's the band's most accomplished work to date and Dempsey's most incisive and poignant lyrical work yet.
Leave Your Soul to Science debuted at Number 1 on the Australian ARIA (Australian Record Industry Association) chart and number 5 on the International ARIA chart.
From sparse, gentle lullabies to sharp, trancy epics, country-folk meanderings and sprawling, dirty rock drop outs: Leave Your Soul To Science is a bold, adventurous record which lyrically deals with everything from romance in the face of the apocalypse ("The Fireball At The End Of Everything"), to tales of domestic terror ("Back To Normal") and outright Dempsey gems that, in the inimitable razor sharp Dempsey style, wrestle with our existential dilemmas ("Survival Expert").
The album sees Dempsey exploring a wider vocal range than ever:  From the stunning falsetto that begins the hauntingly beautiful "Survival Expert" to the deep croon of the Springteen-esque "Private Rain", musically too, the band have pushed their boundaries expanding and contracting with restraint, from the My Bloody Valentine- like guitar drone of  "Starcrossed Citizens" to the menacing bass and horror movie string sounds of "The Kids Will Get The Money" presenting an eclectic but cohesive collection. And of course, Dempsey has a way of tackling a subject, pinning it down, getting to the crux of it and ripping your heart out all at the same time.
Lifted from the track, "Miracle Cure", the album's title makes reference to the battle between reality and mysticism, Dempsey pleads "Well all I want is a cure for miracles / But all she's got is a miracle cure." "I guess that encapsulates the meaning of the album title," says Dempsey, "the line between mysticism and reality – people who want miracle cures for everything, and those who just want relief from this sort of magical thinking".
In Leave Your Soul To Science, Dempsey gets to the heart of every matter he sets his mind to, often contrasting stark imagery with more tender observations in a way that is so highly original and cerebral in this era of short attention spans and carved out rock 'n' roll subject matter.
"Superior and deeply satisfying songwriting"  **** 4 stars – The Age
"Paul Dempsey's songwriting carries the day…amongst the best songs the band have ever performed"  **** 4 stars – Rolling Stone
 "Beautiful…A total cracker…breathtakingly gorgeous"  **** 4 stars – Herald Sun
"Something for Kate is sure to go down in history as one of the great Australian rock bands… with a sound so unique and yet also seemingly familiar…[they've written] some of the finest examples of music this country has to offer" Rolling Stone Magazine
"Something for Kate have staked their claim as one of Australia's best songwriting bands.The bittersweet mixture of melancholy and passion in Paul Dempsey's vocals are a rare and beautiful thing"  – Xpress Magazine
"Something For Kate have delivered the kinds of albums that reach deep within and touch your very soul – and as for their live shows and loyal, fervent fanbase, well they are fast becoming the stuff of legend." – Buzz
NEW TRACK 'Miracle Cure'